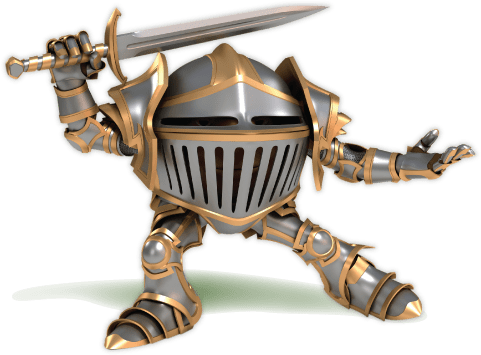 FIGHTING FOR YOUR
MORTGAGE APPROVAL! 
ONTARIO'S LEADING SOURCE OF ALTERNATIVE MORTGAGE LENDING
Apply in 90 Seconds and
Find Out if You Qualify!
Not Your Traditional Mortgage Broker
We deal with EVERY TYPE of mortgage, but we specialize in alternative lending and private mortgage solutions.  We realize not everyone fits the traditional lending requirements to qualify for a mortgage.  We provide Canadians the opportunity to qualify for home financing/ refinancing.
Alternative Solutions – for REAL ESTATE INVESTORS
Aside from specializing in bad credit mortgages.  We also assist a lot of Real Estate Investors with excellent credit and high incomes who may face difficulties in getting approval for their next real estate investment.  As house prices in the Greater Toronto Area and Ontario keep increasing, it is becoming harder to get approved for a higher mortgage needed to purchase a property.  It can even be more challenging in the case of real estate investors, who already have 2 or 3 mortgages.  We can assist in refinancing your current mortgages to take out equity for another property.  Or find a solution for you to qualify for another mortgage.  Banks have extremely strict guidelines with calculating the percentage of your income that can be allotted towards qualifying you for a mortgage.  Luckily, we have access to alternative lenders and private lenders who have more lenient rules that may allow you to qualify for a higher amount or another mortgage.
Alternative and private mortgage solutions can come with higher costs, but these costs can be easily offset by the return on your real estate investment.  We are a mortgage broker in Ontario that focus in assisting real estate investors with structuring their finances to allow them to continue in building their real estate portfolio.
Being part of one of the fastest growing Mortgage Broker Network in Ontario, Pineapple Mortgage Network, gives us a competitive advantage to other mortgage brokers.   Due to the high volume of mortgages our brokerage submits to each lender, we have developed great relationships with alternative mortgage lenders and private mortgage lenders.  We receive high-priority service in their approval process.
We specialize in bad credit mortgages, debt consolidation refinances, private mortgages, and other non-traditional mortgage lending solutions.  Our team has decades of experience in this niche market.  We know how to structure a deal to get your mortgage approved. We lend in every major city in Ontario.
Mortgage Wars, strives to be your 'go to' mortgage broker in Ontario for alternative lending and private mortgage solutions.  We realize that mortgage brokers have had a bad reputation in the past for charging unreasonably high fees (please see our FAQ regarding our fee structure).  We want to create a safe and trusting place where Canadians can obtain financing/refinancing options without paying extremely high fees.  We promise to give you our honest, unbiased opinion and deliver you the lowest cost option available for your situation.  We always show our clients the benefits of the solution we are presenting before proceeding.  If you are not satisfied, there is no obligation for you to proceed. We only work with reputable alternative lenders and private lenders in Ontario.