Debt Consolidation Mortgage
What is a 'Debt Consolidation' Mortgage?
As of 2019, the average consumer debt of Canadians is over $23,000.00 (excluding mortgages).  Most of this debt is on credit cards which has on average interest rate of 19%.  That is approximately $4370.00 of annual interest which equates to $364.00 in monthly interest payments ALONE.
This high interest debts can be difficult to manage as this is a big percentage of the overall household income of many Canadians.  If this sounds familiar, you are not alone. Many people are currently in this situation and have a hard time keeping up with their monthly expenses. If you feel like you are drowning in debt, only paying interest payments, or falling behind payments, we can help alleviate this stress.  We can get you back on track through a mortgage debt consolidation.
Many people that hold these unsecured debts are also homeowners and have built in equity in their homes.  Equity is the amount your home has appreciated (Property Market Value) minus your current mortgage balance.   Your mortgage has a lower cost of borrowing compared to your other credit facilities as it uses your home as collateral.  A debt consolidation mortgage utilizes your equity to combine your high interest debt with your current mortgage balance at a much better interest rate and result in one manageable lower monthly payment. This can go a long way in improving your monthly cash flow.
Improve your Credit Score
Aside from improving your cash flow and giving you an overall better rate, a debt consolidation mortgage also improves your credit score.  Credit utilization accounts to about 30% of your overall score.  Having a high balance on your credit cards and other credit facilities has a negative impact on your credit score.  Paying these debts out through a debt consolidation mortgage will improve your score significantly.  For more information regarding improving your score, please read our blog on '5 Variables that Improve your Credit Score'.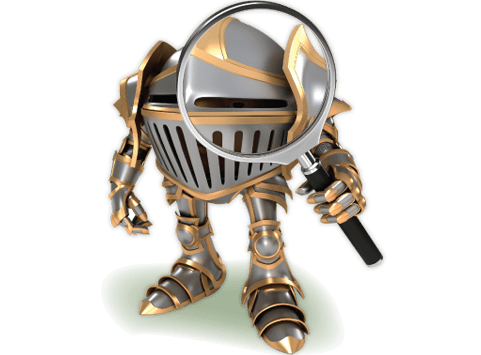 Debt Consolidation Solutions:
To proceed with a Debt Consolidation Mortgage, you need to have a minimum 20% equity built up on your home.   The maximum debt we can consolidate cannot exceed 80% of the value of the home.
MAX 80% = Mortgage + Debts/ Property Value
Option 1: Prime Mortgage – If you have good credit, stable employment and income, we are able to qualify under tradition lending guidelines and offer you a bank type of mortgage.  This comes with preferential rates and no fees.
Option 2: Alternative Mortgage – If you are not able to qualify under traditional lending guidelines due to lower credit scores, employment, and income inconsistencies etc.  We may be able to find a debt consolidation mortgage with an alternative lender.  An alternative mortgage lender comes with a slightly higher rate and some fees.  We will be able to provide you an analysis of your overall savings despite the higher cost of this option.   These mortgages are typically 1- or 2-year terms. It is a short-term solution until we can get you back to a prime mortgage lender
Option 3: Private Second Mortgage – If you cannot qualify with an alternative lender, we might be able to find a private lender to approve a private second mortgage to consolidate your high interest debts based on the equity of your home.  This option comes with a higher rate and fees, but you are still saving on the overall interest of your debts.
If you have any questions, we would love to hear from you. Contact us.
HELPING CANADIANS SINCE 2012
Mortgage Wars have been helping Canadians qualify for home financing since 2012.    We have access to multiple alternative lenders and private lenders in Ontario.  We find alternative and private mortgage solutions to the most common reasons that the bank declines you.
Many Canadians struggle with high debt loads and end up falling behind their monthly obligations.  Some end of having their debts go to collections, others in consumer proposals and some even end up in bankruptcies.  We have access to lenders that would approve 'bad credit' mortgages.   Alternative lenders and private lenders would consider these applications given the credit issues have been resolved and the clients have a minimum 20% down payment for purchases or 20% equity for refinances.
We also focus on business owners who struggle to prove their incomes on paper.  Most business owners especially small business owners and 'start-ups' do not reflect a lot of income when they file for their income taxes.  Most traditional lenders review the 2-year average income filed for mortgage application purposes.  Alternative lenders can consider income based on income received in the last 3-6 months.  This consideration can be given to business owners looking to purchase a property with 20% down payment or refinancing their homes with a minimum 20% equity.
Aside from assisting clients with bad credit mortgages and helping business owners find alternative mortgage solutions, we also focus on helping real estate investors.  As real estate prices in the Greater Toronto Area and in Ontario continue to rise, it is becoming more difficult for investors to qualify for a higher mortgage.  Traditional lenders have strict guidelines on how much mortgage they can approve based on the applicant's gross income.  This is calculated using Gross Debt Service and Total Debt Service (GDS/TDS) Ratios. Alternative lenders and private lenders have more lenient guidelines and therefore allow investors to qualify for a higher mortgage needed to continue investing in real estate.